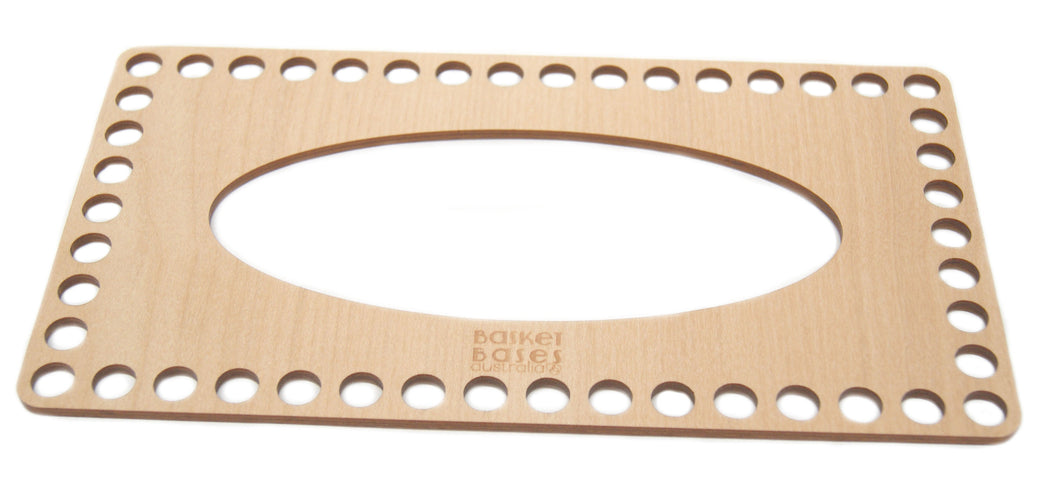 Wooden Crochet Tissue Topper - Large
Regular price $10.00 $9.00 Sale
Made by Basket Bases Australia, these beautiful timber tissue toppers are made with locally sourced timber.  They bring extra strength, a unique design element and an earthy feel to your crochet work.
They are first of their kind in Australia and proudly Australian made by environmentally conscious craftsmen on the Sunshine Coast.
These timber bases are:
made of strong, sustainable, hardwood ply
3.6mm thick
designed to be used with t-shirt yarn
designed to be used with hook sizes 5- 6mm for 'casting on' and 7- 8mm for the topper walls

If you are purchasing this from an overseas address, your country may not allow for the importation of wooden products.  Please check this before you buy!
If you would like them personalised with your business logo, or to purchase a wholesale quantity, please visit Basket Bases Australia here.
Photographs by Basket Bases Australia.