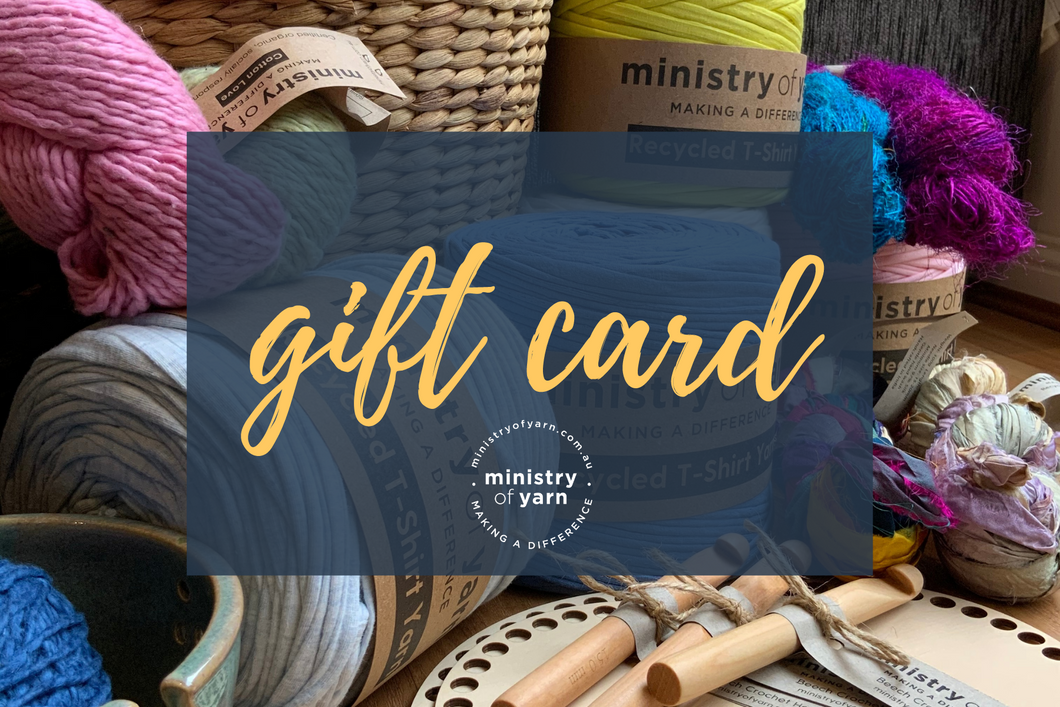 Ministry of Yarn Digital Gift Card
| How many in stock? | How many in stock? | How many in stock? | How many in stock? | How many in stock? |
| --- | --- | --- | --- | --- |
| 0 | -3 | -1 | -3 | 0 |
Regular price $20.19 Sale
Do you have a crafty loved one, but not quite sure what they would like? You can give the gift of choice - we offer digital gift cards!
You will receive an email with a link to a unique gift card code that can be used to purchase items from our store. You can use the value of the gift card across more than one order. 

Gift cards remain valid for five years from the purchase date.
**Special Note: Please ignore the 'amount in stock' values that are listed above - digital gift cards are infinite and we are working on fixing the coding issue.**