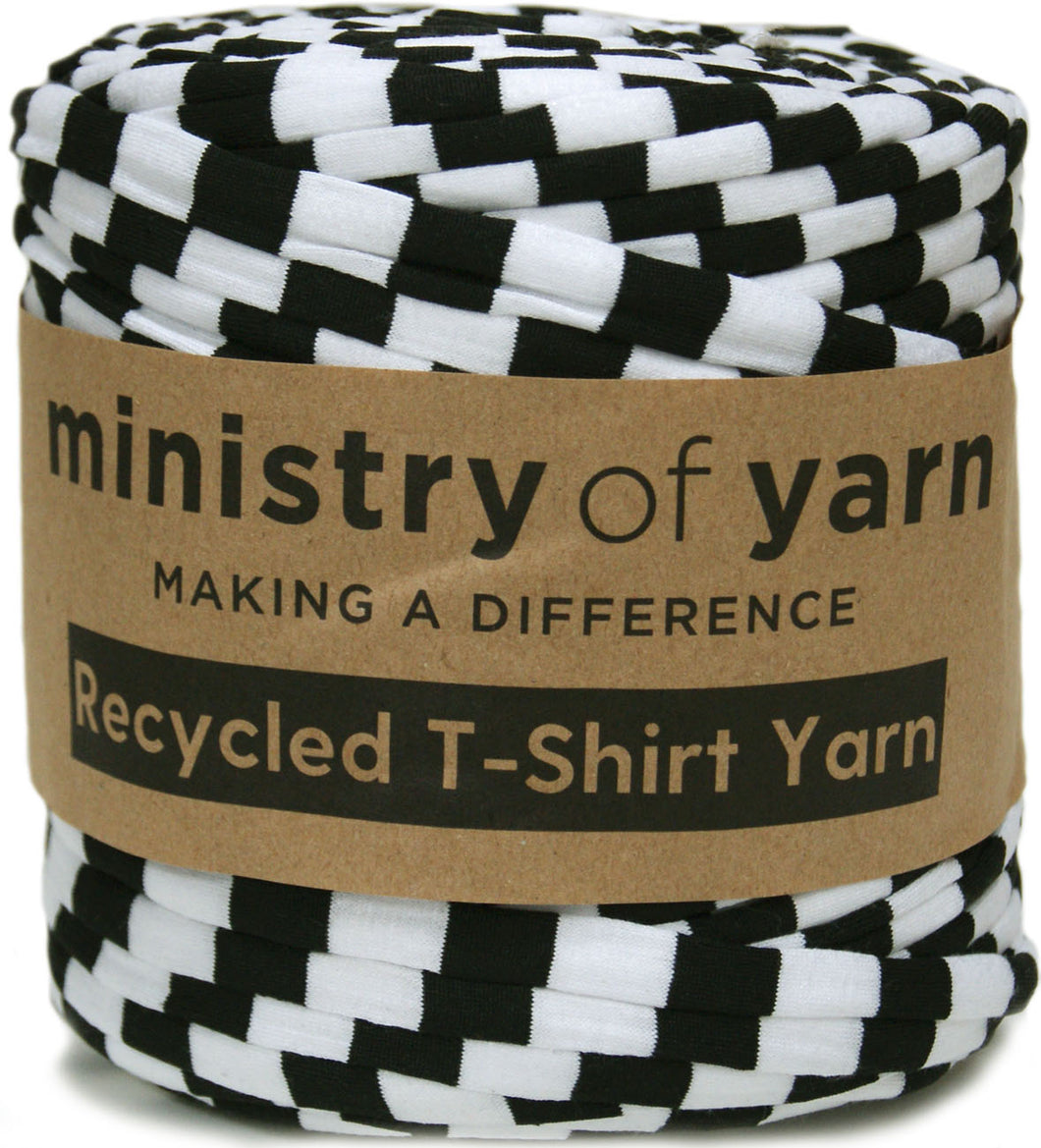 Synthetic Stripes T-shirt Yarn
Regular price $11.00 Sale
This roll is approximately 0.75kg and 120m long.
Average tension: 8 stitches + 11 rows per 10 cm / 4"
Suggested knitting needles: 12mm - 25mm (US17-50)
Suggested crochet hook: 8mm - 15mm
Weight: JUMBO | 4 wraps per inch
This yarn is approximately 4.5cm wide and feels quite synthetic
Elasticity: 5cm of this yarn stretches out to around 6.4cm (a little bit stretchy)
Synthetic Stripes t-shirt yarn is super strong and hard-wearing, and a fantastic chunky textile for making rugs, baskets, bags, and more structural projects. You can knit it, crochet it, use it for macrame, weave it - your imagination is the limit.
T-shirt yarn is made from the fabric roll remnants of t-shirt manufacturing - so it's great for making and better for the world. Congratulations for saving this beautiful new fabric from becoming landfill!
Due to the recycled nature of t-shirt yarn, we may not be able to stock the same colours when these ones sell out, so please make sure you've got enough for your entire project!
Need a crochet hook? We stock those too!